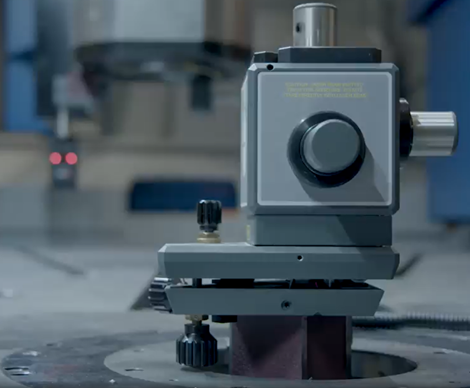 Hamar Laser's L-743 is prominently featured in Bost Machine Tools' time-lapse video of its massive VTL installation for Siemens Gamesa
When Bost Machine Tools needed to align a large customized VTL installation for Siemens Gamesa, they used the L-743 Ultra-Precision Triple Scan Laser Alignment System from Hamar Laser—our flagship product. We invite you to check out this captivating short video of our L-743 system in action!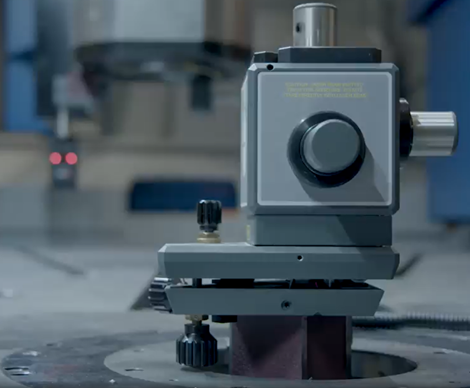 Custom-Built VTL
Based in Spain, Bost Machine Tools Company designs, manufactures and installs heavy duty and extremely accurate machine tools, which are often customized for its customers. The project featured in the video is a highly customized installation for Siemens Gamesa, a leading global supplier of wind power solutions. This Siemens Gamesa project is based on Bost's VTL 55 CY, a very large, vertical, double-column lathe with longitudinal "Y" axis for turning and milling. This particular machine installation features twin 5,000 mm (16.4 feet) diameter tables!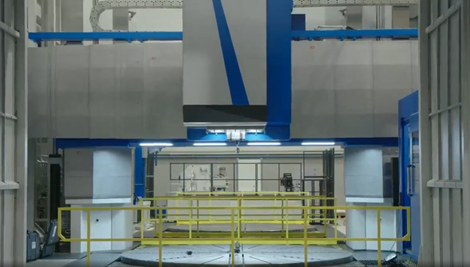 "Stars of the Show"
Bost's fascinating time-lapse video (1 min., 45 secs.) shows the massive, double-table VTL being constructed and then meticulously aligned using Hamar Laser's L-743 and A-1520-2.4ZB Single-Axis, Wireless Targets. With a reputation for designing a variety of machines capable of manufacturing large machined parts with extreme accuracy, Bost's engineers chose to highlight the exacting alignment process in the video. For nearly one-third of the video (from 0:18 to 0:55), Hamar Laser's L-743 and wireless targets are the stars of the show!
We are very pleased—but not surprised—that our L-743 is showcased in Bost's video. The product of our more than 53 years of experience, the L-743 is the most accurate and versatile alignment tool on the market. Featuring 3 automatically rotating laser planes, it is easy to use, yet delivers the extremely high accuracy needed to check and align today's advanced VTLs, CNC machining centers and milling machines. The L-743 is ideal for a wide variety of applications including aircraft assembly, automotive transfer lines, injection molding machines, roll alignment and laser and water-jet cutting machines, to name just a few.
With many different alignment products to choose from, Bost Machine Tools chose Hamar Laser's L-743 to ensure that this advanced VTL was efficiently aligned with maximum precision and would perform to its prestigious customer's high expectations. Come to think of it, why would they choose anything else?
Learn more about Hamar Laser Instruments and our trusted L-743 system.
Please contact us with your questions. We love to solve challenging alignment projects—of all sizes!
Phone: 203-730-4600
E-mail: sales@hamarlaser.com