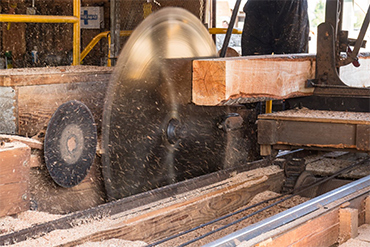 Hamar Laser Instruments, Inc. will demonstrate its precision laser alignment systems during the Forest Products Machinery & Equipment Exposition in the Georgia World Congress Center, from June 26 through 28 in Atlanta, Georgia. We'll be exhibiting in Booth #953.

Change is afoot in the lumber processing industry: Saw mills have begun aligning their machinery with lasers instead of conventional methods like optical theodolites and wire. As many mills are discovering, lasers from Hamar Laser Instruments offer many advantages over these older methods and other laser systems, including greater ease of use, higher accuracy and excellent repeatability.

Hamar Laser Instruments' L-743 Ultra-Precision Triple Scan® Laser Alignment System
At the show, we'll be exhibiting our L-743 Ultra-Precision Triple Scan® Laser and L-733 Precision Triple Scan® Laser, which feature 3 extremely precise auto-rotating laser scan planes that let users make multiple alignment checks from a single setup. They are ideal for quickly and accurately checking and adjusting all of the most critical alignments in saw mills, including checking log carriages for straightness and flatness/level; checking support rollers for squareness; and checking saw blade squareness, parallelism and plumb.
Come visit us and see for yourself why so many mills are switching to laser alignment!