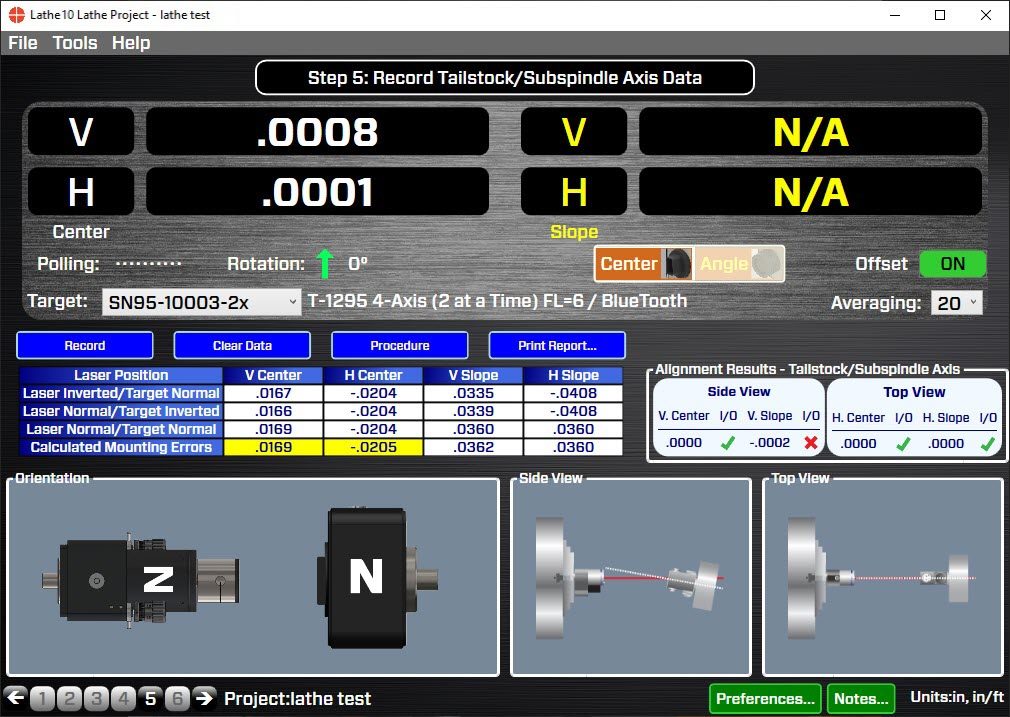 Completely retooled software supports the newest Windows operating systems
Supports Hamar's next-gen 5-axis wireless targets and older spindle and scanning targets
Hamar Laser is pleased to announce the release of Lathe10, the company's new and completely updated software package. S-1408 Lathe10 Alignment Software for Lathes and Turning Centers supports Hamar's L-700, L-702SP and L-703S spindle alignment laser systems for aligning lathes or other turning-type machines.
"Our design team did a major rewrite of our Lathe9 to ensure that our programs work with the latest Windows operating systems," said Rod Hamar, President of Hamar Laser Instruments. "Updated with new high-resolution, high-quality machine graphics, Lathe10 supports our compact, next-gen, multi-axis targets: the T-1294, T-1295 and T-1296 4- & 5-Axis Wireless Targets, as well as our existing A-1519-2.4ZB Scan Targets. Lathe10 also supports our older spindle targets."
"As part of the update, we added support for measuring pitch and yaw angular errors for the linear axes, as well as support for measuring squareness of lathe cross-slides and multiturn machining axes when used with our L-702SP Laser. The result is a powerful new alignment software package that simplifies lathe and turning center alignment, even on very large lathes."
Comprehensive and easy to use, Lathe10 utilizes a 6-step process that guides the user through the alignment of lathes and turning centers. An electronic manual is built into the program to aid with learning. All data displays update in real time in up to 4 axes: V center, H center, V angle and H angle. It also records the pitch and yaw angular errors of linear guideways. A printed report shows a summary of the alignment results versus user-defined tolerances, along with graphs illustrating the straightness of the axes.
For further information, visit Hamar Laser's website or contact the company at +1-203-730-4600 or sales@hamarlaser.com.