A sawmill service company says our easy-to-use L-743 Ultra-Precision Triple Scan® laser quickly overcame sawdust and vibration problems that left the operators of the much more costly tool scratching their heads
As an add-on to the awesome article in Timber Processing Magazine about using our L-743/L-733 Triple Scan® Lasers in sawmills, I thought I would share a conversation I had with a long-time service company owner.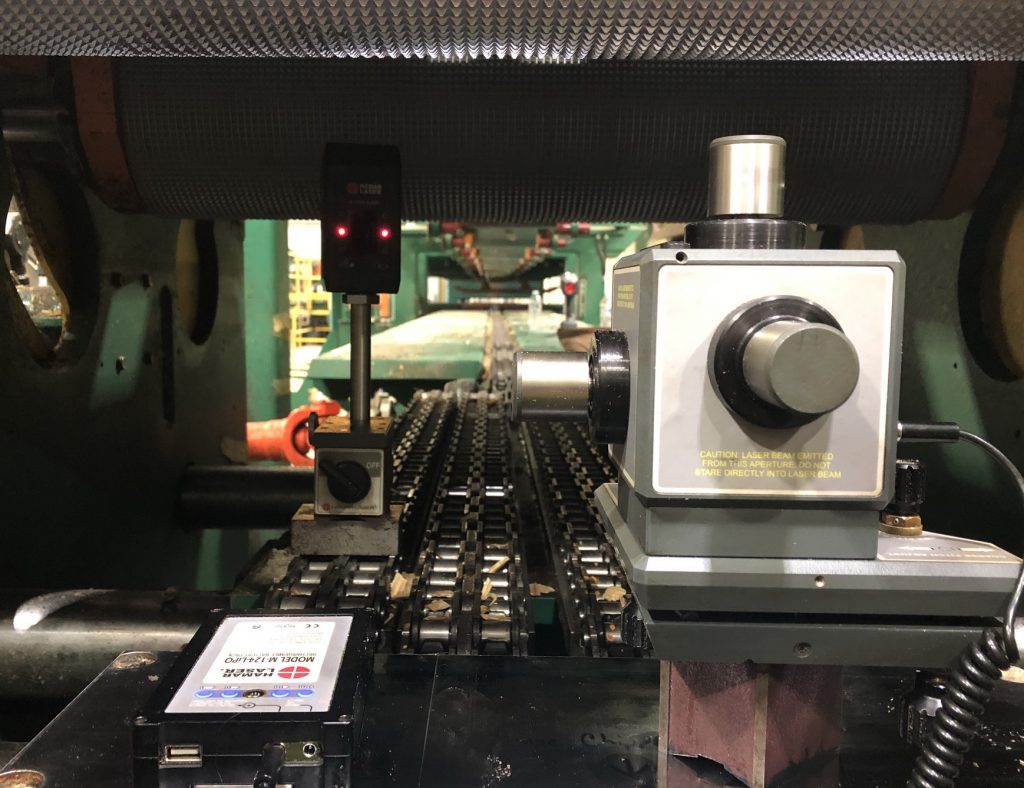 He called us looking for information on the L-743 and in talking to him about his application, it came up that he's in the sawmill industry and he currently uses a laser tracker that he bought for $110k! He said he was not very happy with it since it was very hard to use and he was constantly having to retrain his techs since they would quickly get "rusty" with inactivity, which was wasting jobsite time and making the jobs take much longer than they needed to. He wanted something simpler and easier for his techs to retain their working knowledge. Of course, we talked about the L-743 and how easy it was to use and how similar the setup is to optics with a much lower training requirement.
As part of the conversation, he asked me if our lasers had trouble with sawdust in the air and with vibrations from neighboring machines. I said for the sawdust, it's not really too much of a problem, although if it's too thick, it might reduce the beam power and cause some problems. I admitted that our lasers can have problems with vibrations, which is really something that all lasers fight. I also mentioned that we offer a way to adjust the measurement averaging to dampen out the data fluctuations. He stopped me mid sentence….
Laser Tracker Had Problems with Vibrations and Sawdust
He then told me that his tracker has lots of problems in that environment and with vibrations. He then related a story where his crew was using the tracker on a sawmill to shoot about 20 feet up in the air and was getting very bad repeatability. Then he told me that one of Cutting Edge Tooling's techs was onsite working with their L-743 right beside his techs on the same machine. He said the L-743 repeatability was really good in this environment, and as a result, they were able to get the machine dialed in very quickly without being affected by the vibrations. His tracker was not so lucky! He found this extremely annoying that he spent $110k on a tool and he still couldn't get the job done. Needless to say, he was very impressed with our gear! Good job Cutting Edge!
He's now looking to sell his tracker and get one of our kits! Score another one for the L-743/L-733 Triple Scan® Laser vs. a laser tracker!