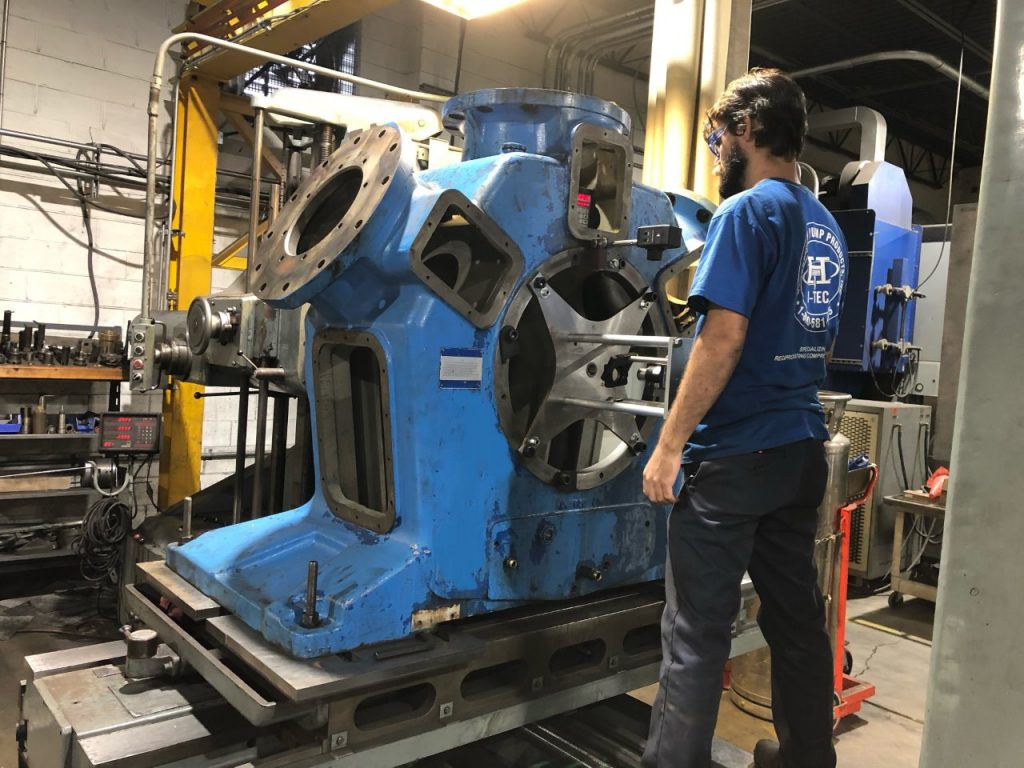 Hi-Tech Compressor and Pump Products, based in Tullytown, Pennsylvania, had just taken on a challenging compressor reconditioning project and was trying to sort out how to QC the alignment. Known for providing expert, responsive service, the company specializes in refurbishing reciprocating compressors and industrial pumps, and has a reputation for high quality work.
Don Weidemann, Hi-Tech's Director of Quality, had to be certain the tolerances of the compressor bearing bores were on spec, but his customized dial indicator setup was not providing consistent results. The company's reputation was on the line, the tolerances were very tight and his measurements had to be repeatable and reliable. After careful research, he found the answer in the L-702SP, a new laser alignment system made by Hamar Laser Instruments in Danbury, Connecticut.
Read "Fair and Square: Using lasers to nail critical QC checks on compressors," published in CompressorTECH2 (digital magazine) and get the article reprint (downloadable PDF).
From the get-go, Hi-Tech Compressor and Pump Products worked with Hamar Laser Instruments to develop the procedures to check the large multi-throw compressor frames and align their shaft-bearing bores to a boring mill for re-machining. Hi-Tech used Hamar Laser's versatile L-702SP Scan Laser with Plumb Beam, along with Hamar's laser self-centering targets, beam translator, bore adapters and readout.
See the illustrated step-by-step alignment procedures:
"Using Hamar's L-702SP on Compressors"
Want more info?