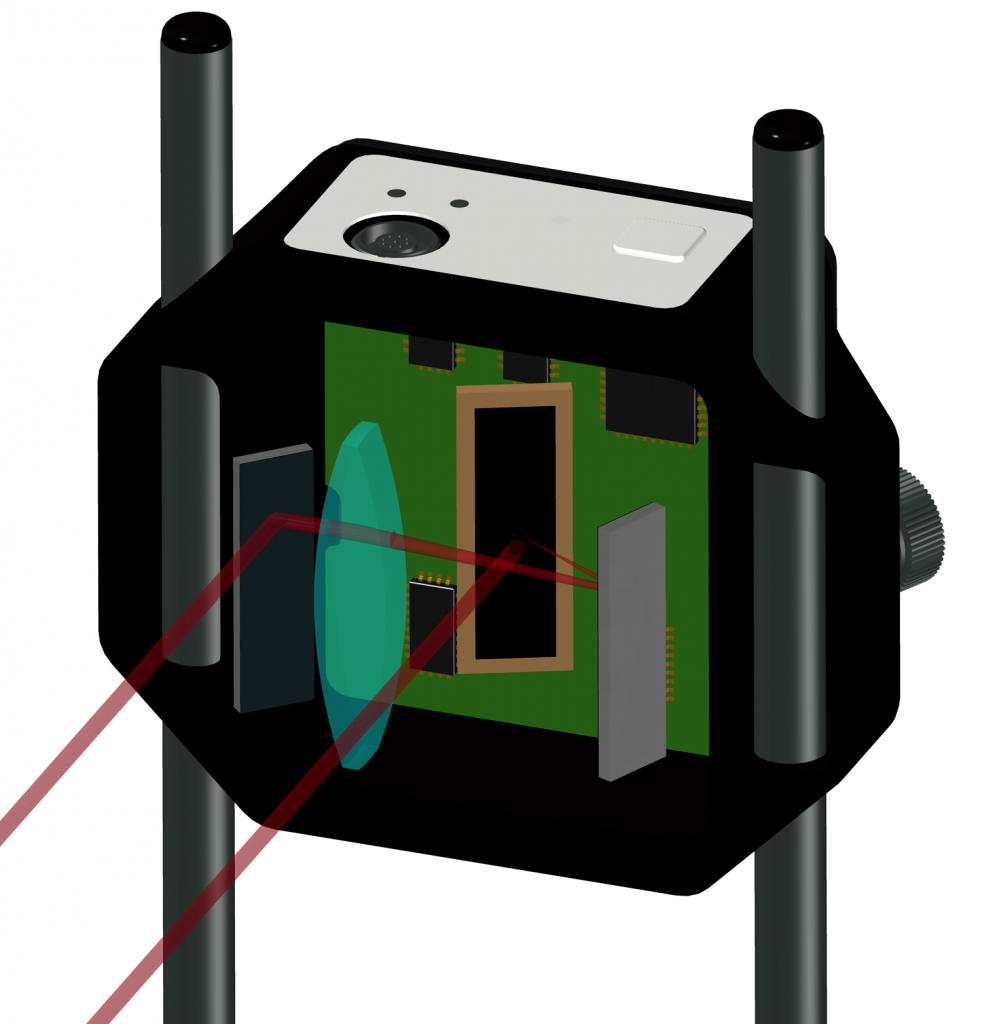 I haven't yet posted on our very powerful and accurate shaft alignment lasers, called the X Series™, so I thought I would mention a few things about the Shaft Alignment lasers.
Making Shaft Alignment Lasers for 22 Years
We've been making shaft alignment lasers for over 22 years but have focused a big majority of our efforts on our geometry products, so we are not all th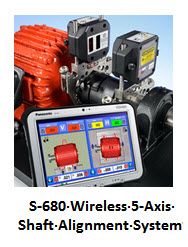 at well known in the motor shaft alignment world. But that doesn't mean we don't make great coupling alignment lasers – we do! In fact, we have been way ahead of the technology curve since we came out with our first shaft alignment laser by offering, at the time, the world's only live 4-axis move screen, which we call Duo-Plane™ Live Move Screen. Currently we are one of two companies that offer a 4-axis live move screen, where we offer 2 models.
A Renewed Focus on Shaft Alignment
A few years back, we decided to focus more heavily on the shaft alignment market by developing and introducing the X Series™ shaft alignment lasers. We decided on the name X Series™ since we have worked in a lot of aerospace defense projects and love the Shaft Alignment fighter but also because we know we will be sneaking up on the competition and thought it fit perfectly for what we were trying to do! We first introduced, the X-770 Wireless 3-Axis and X-880 Wireless 5-Axis shaft alignment lasers, both of which run on Windows® tablets and PDAs. They have been ver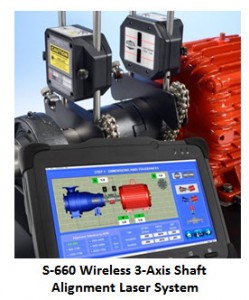 y well received and are loved by anyone who uses them.
Best Entry-Level Shaft System on the Market
Then last year we introduced our first, entry-level, shaft alignment kit, the X-660 Wireless 3-Axis Shaft Alignment system, where we did it again: at least 3 times more accurate than the competition's entry-level systems and with an industry-first Bluetooth built-in wireless communication! So we are wireless from top to bottom! This system has been causing problems for the competition because it has the features and accuracy to compete with all of their mid-range systems! In addition, it is upgradeable to advanced features that are only available on their higher priced systems. It may be a few dollars more some of the entry-level units but it is well worth it!
Highest Alignment Accuracy in the Industry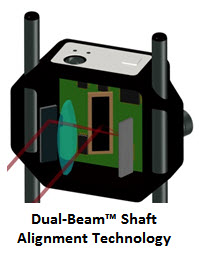 As usual with Hamar Laser, when we started working on the X Series™, we wanted to make sure it was even better than before. So we took our already innovative Dual-Beam™ technology and improved it even more by adding a lens to increase the angular-measuring accuracy that gives us 10 times the angular measuring resolution versus the highest angular tolerance. In fact, we are the only shaft alignment company that specifies an angular accuracy!
In addition, we made them deadly accurate by doing a 300-500-point PSD linearization calibration that means our lasers are typically 6-7 times more accurate, and in the case of the X-880, up to 13 times more accurate, than other shaft lasers! This is very important for large machines with big dimensions to get accurate shim calculations. However, it is even more important for reducing alignment times because higher accuracy reduces those annoying "do overs" you get when the first alignment try didn't get all the way into tolerance. Really you won't believe the repeatability of these units, even on couplings with a ton of slop!
Here is an example of the repeatability (inches) of a demo fixture that has over .090" (3.5 mm) of coupling slop!

.0003" repeatability with that much coupling slop is pretty darn good if you ask me! I doubt our competitors will be able to achieve this!
HLI Shaft Lasers Always Have Run on Tablets
Our lasers have always run on tablets or laptops, again way ahead of the curve. I see that others are now following suit! The difference is the other shaft alignment tablet-based systems run software that has very limited functionality and no upgradeability. Not so with the X Series™ where our entire line runs on tablets. Compare these limited systems to our Couple6 software that offers a full-featured program with many optional features that can be added later on, even on our entry-level unit! Maybe one day they will see the light.
Completely New Alignment Software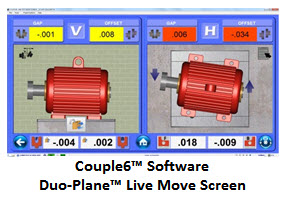 In addition to the laser heads, we completely redesigned the software since it is the software that you use 90% of the time. We even wrote software for Windows PDA's. We now focus mainly on our Windows® 7/8 tablet software, called Couple6. We made it really, really easy to use with a 5-step process that guides you through the alignment – we call it Easy-Guide™ software navigation. We then made it even easier by embedded the manual right into the software, so it is really easy to find help if you get stuck! Most people can take the unit out of the box and use it with no training. In fact, one of things people really like about Couple6 is you can have not used the system for months but then take it out of the box and just use it! No cheat sheets needed!
Bluetooth Embedded in IP67 Heads
Both of these laser systems were the first of their kind to have Bluetooth embedded and sealed in the IP67 target heads which give it the best protection available but also give it the industry's longest battery life of 14 hours. In addition we included the industry's largest measuring range of over 30 mm!
Virtually No Rough Alignment Needed
One last thing: One of the major advantages of our Dual-Beam™ and Dual-Fan™ technologies over the competitions "over-under" design (2 lasers, 2 sensors, one over the other), is you rarely need to do rough alignment when setting up our lasers, even if it is a new motor installation! This is because with the over-under lasers, they have a very limited measuring range, so as soon as the heads are about 150 mm apart, the lasers move off the sensor as you rotate the shafts! It is a bit hard to explain and I will probably post another post on the topic, but this is a big time saver, which our international sales manager, Jannick Halben, says is a huge advantage! He should know he used to sell our competitor's lasers!
Well that about it for now. To get more details on our X Series™, please check out our website to get more details. You can also go to our YouTube channel to see demo videos on these systems and also Alignment Bytes™ video shorts on our advanced software features.
Take a look and let us know what you think!